Symposium Held to Commemorate Inauguration of New Faculty of Engineering 
On September 29, Okayama University held an online symposium under the theme of "Society 5.0 for SDGs" to commemorate the inauguration of the new Faculty of Engineering, which was integrated "Faculty of Engineering" and "Faculty of Environmental Science and Technology" under the slogan of "A practical education of Society 5.0 for SDGs" earlier this year.
Approximately 326 people joined the symposium, which was initially meant to be held as a hybrid onsite-online event in keeping with the diverse means of organizing events in a post-corona world. However, as a result of the continuing spread of the novel coronavirus, the event was moved completely online.
President MAKINO Hirofumi opened the event by explaining the structure of the new faculty, the largest of its kind in the Chugoku and Shikoku regions, as well as the goals of its various curriculums. He described the newly integrated Engineering Department, which offers four programs with 10 tracks, featuring cross-disciplinary learning that is not bound by conventional departments with the aim to make Society 5.0 a reality through practical education of Society 5.0 for SDGs. He further explained that the faculty offers courses that will train students to be professionals in topics such as Artificial Intelligence (AI), big data and IoT education and highlighted that the faculty offers innovative educational programs in architecture.
Afterwards, SHIOKAWA Tatsuhiro (Director of the Technical Education Division, Higher Education Bureau at the Ministry of Education, Culture, Sports and Technology (MEXT)) gave a congratulatory speech, saying that he hoped the new Faculty of Engineering would provide an opportunity for Okayama University to become a research university that together creates and nurtures a brighter future.
In the morning session, invited speaker KAWANISHI Atsushi (head of Atsushi Kawanishi Architects) gave a lecture titled, "Architecture that connects the community and expands society", followed by the keynote address by ABE Masanobu (Okayama University Executive Director for Promotion of Digital Transformation) titled "Approaches to co-education and co-creation in the new Faculty of Engineering."
In the afternoon session, no fewer than seventeen faculty members gave presentations on their research results, featuring various research topics ranging from how data science can contribute to Society 5.0, to how offshore wind power can help achieve carbon neutrality in 2050, to how proper management of organic matter in agricultural land ecosystems can help achieve the SDGs.
The presentations were followed by a panel discussion moderated by Dean SUGA Seiji from the Faculty of Engineering. Panelists included invited speaker KAWANISHI Atsushi and keynote speaker ABE Masanobu, as well as Professor OKAYASU Mitsuhiro (Vice Dean for Public Relations from the Faculty of Engineering). Three Okayama University students also participated as panelists and had the opportunity to explain their study interests, with NISHIDA Yuri discussing how her goal of becoming an architect led her to study Urban Environment Development at Okayama University's newly established department; while graduate student NAGASHIMA Yoshiki described how his vision of a society where anyone can utilize artificial intelligence by using no-code AI platforms inspired him to establish Tech Sword, Ltd., the first AI venture started by an Okayama University student. When it was his turn to speak, TAKATANI Tsugumi discussed various activities organized by the Data Science Club, including recent Hackathon events.
Then, Professor Okayasu introduced the faculty's various PR activities to encourage prospective students to study at the Faculty of Engineering. Meanwhile, KAWANISHI Atsushi and ABE Masanobu contributed by sharing their opinions, giving suggestions, and encouraging the students.
During the break time between sessions, there were live broadcasts of a performance by members of the Okayama Philharmonic Orchestra and of videos showing biomass power generation and the CLT manufacturing process.
Throughout the program, speakers highlighted the importance of architectural education programs to establish so-called "Innovation Commons" (centers that facilitate pooling of information and research to maximize the potential for innovation and discovery) through the promotion of co-creation and co-education.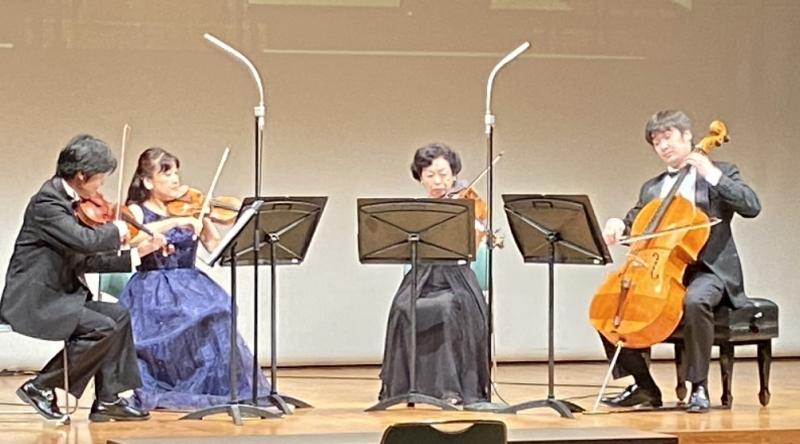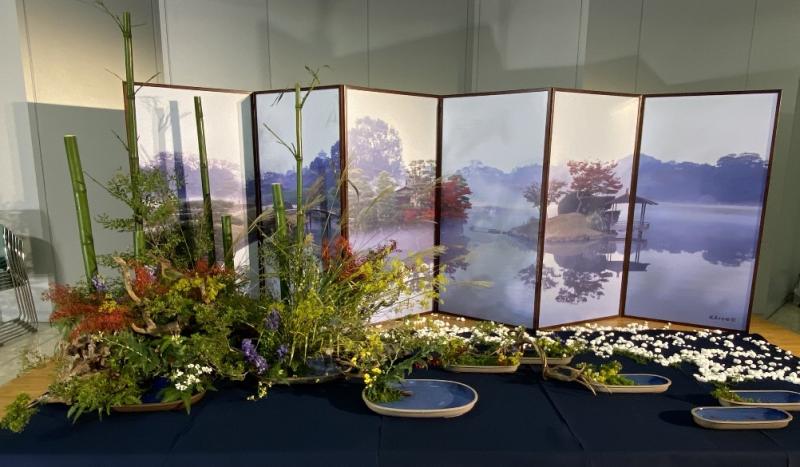 ---