International High School-University Collaboration SDGs Seminar Between Japan and Malaysia
On September 15 to 17, Okayama University Faculty of Engineering hosted the SDGs Seminar 2021 Autumn, a special online seminar fostering international exchange between high school students and university students. Over 175 people participated in the seminar, including undergraduate students and university personnel from International Education College (INTEC) in Malaysia, second-year high school students studying science and mathematics at Okayama Prefectural Ichinomiya High School and faculty from the same school, as well as undergraduate students, graduate students and university personnel from Okayama University.
Dean of Engineering SUGA Seiji kicked off the meeting with a greeting; followed by Principal UMEDA Kazuo from Ichinomiya High School and Director Puan Norbahyah Abdul from INTEC, who both enthused over the wonderful opportunity for international collaboration between high school students and university students. Afterwards, Okayama University Faculty of Engineering's specially appointed professor OSAKA Akiyoshi gave a lecture on material chemistry.
Then, taking advantage of the online learning platform, the Faculty of Engineering broadcast a video introducing Professor SAKAKURA Akira's research activities and Professor KAWAHARA Nobuyuki's involvement in Formula SAE Japan. (The video was made by a company called iPlanning KOHWA. It was shot by SHIMIZU Takeo and produced by YOSHIYUKI Fumiki).
Afterwards, INTEC second-year student Lim Zi Yang and fellow students gave a presentation on Malaysian language and culture, followed by a lively Q&A session.
Finally, the eleven students from Okayama Ichinomiya High School conducted an experiment in English, demonstrating how to make bath salts under the supervision of Faculty of Engineering Professor GOTOH Kuniaki and Technical Research Officer YONEDA Mika. Experiment kits had been sent to Malaysian university students in advance, allowing them to participate in the experiment from their own homes. By going through the experiment step-by-step in real time, all participants were able to participate safely. Additional explanations were provided by the high school students and Technical Research Officer NAKAMURA Yuri.
Parts of the seminar were broadcast on Okayama's cable TV network Oni Vision from September 23 to 26. Additionally, the Okayama Prefectural Board of Education uploaded posts about the seminar to its official website and Facebook account.
Among the participants was Dr. Hariyani Madon, a graduate of Okayama University and current member of Okayama University's International Alumni Association Malaysia branch. Commenting on the seminar, she noted, "I am happy that high school and university students could have the opportunity to learn across countries and participate in a chemistry experiment together. I hope that we can continue to build a strong relationship."
This seminar was planned as part of the Japan Science and Technology Agency (JST) Sakura Science Exchange Program and was hosted by the Okayama University Faculty of Engineering (represented by SDGs ambassador and Technical Research Officer NAKAMURA Yuri) as an alternative online activity for exchange between high school students and university students.
In preparation for the seminar, Ichinomiya High School students paid a courtesy call on President MAKINO Hirofumi on July 29 and participated in a demonstration experiment in English where they made bath salts for an Okayama University press release event.
The Faculty of Engineering at Okayama University will continue to promote international exchange activities through online seminars and other means.
From Okayama Ichinomiya High School to Malaysia! Online Laboratory
○Okayama Prefectural Board of Education Homepage (Photo Gallery)
○Okayama Prefectural Board of Education Facebook
<Related News>
Science and Mathematics Students from Okayama Ichinomiya High School Visit Okayama University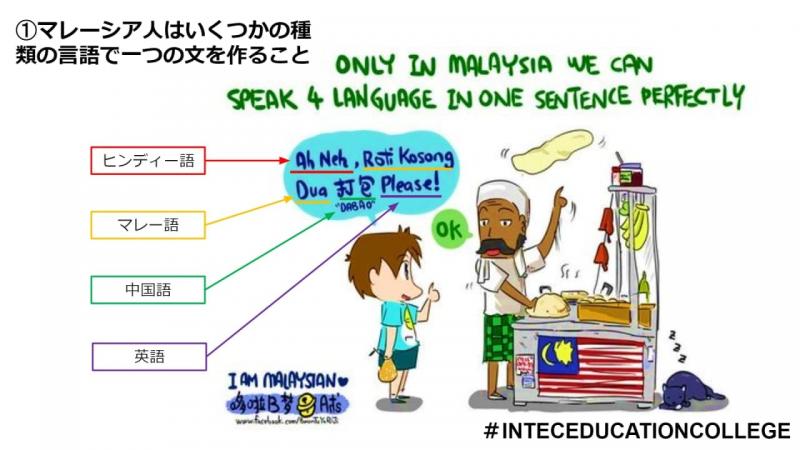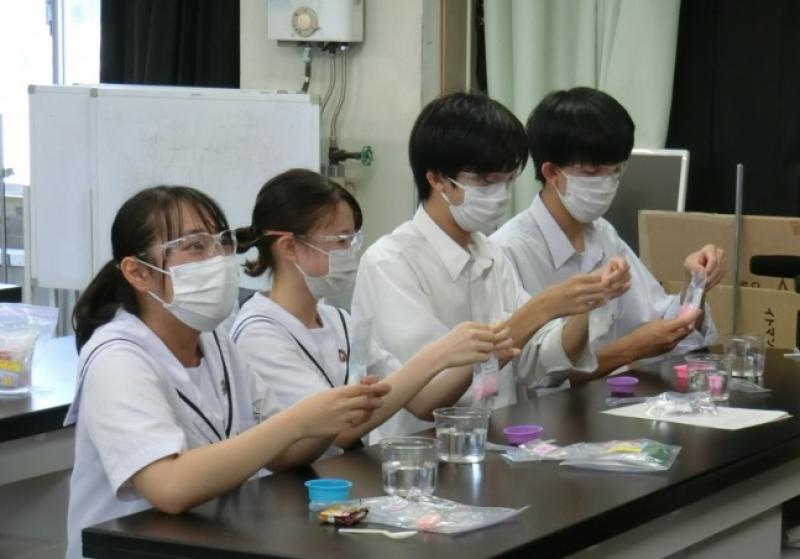 ---