Practical Arrangements for BNCT were renewed between IAEA and Okayama University
On June 18, Okayama University and International Atomic Energy Agency (IAEA) had the online ceremony for signing the renewed Practical Arrangements (PA) on cooperation in the area of research and development in Boron Neutron Capture Therapy (BNCT), which aims for further development and capacity building for this cutting-edge radiotherapy for cancer treatment. The ceremony was held with attendance of Ms. Najat Mokhtar, the Deputy Director General (DDG), Department of Nuclear Sciences and Applications, IAEA, and President MAKINO Hirofumi of Okayama University.
The PA was first agreed in October 26, 2016 and it was renewed this time with an enlarged scope, including publishing the new technical document (TECDOC) on accelerator-based BNCT facilities in hospitals. "IAEA is pleased to renew and expand its cooperation with Okayama University. We have already achieved much together in the last three years, and this next phase of our collaboration includes an impressive array of additional activities," said Ms. Mokhtar. "IAEA is also pleased to welcome Ms. IGAWA Kazuyo from Japan as a Cost-Free Expert this year supporting the TECDOC renewal and development of the database of BNCT facilities worldwide."
The Consultancy Meeting (CM) to finalize the BNCT TECDOC is planned in Okayama in early 2021.
President Makino greeted in the ceremony as "BNCT is a happy marriage of the modern nuclear physics and the up-to-date pharmaceutical cell biology. We would like to cultivate a further step of this new technology of cancer treatment together with IAEA."
This renewed PA will be a remarkable step to accelerate the progress of our BNCT project and to support the SDGs activities which are our important contribution to the human society.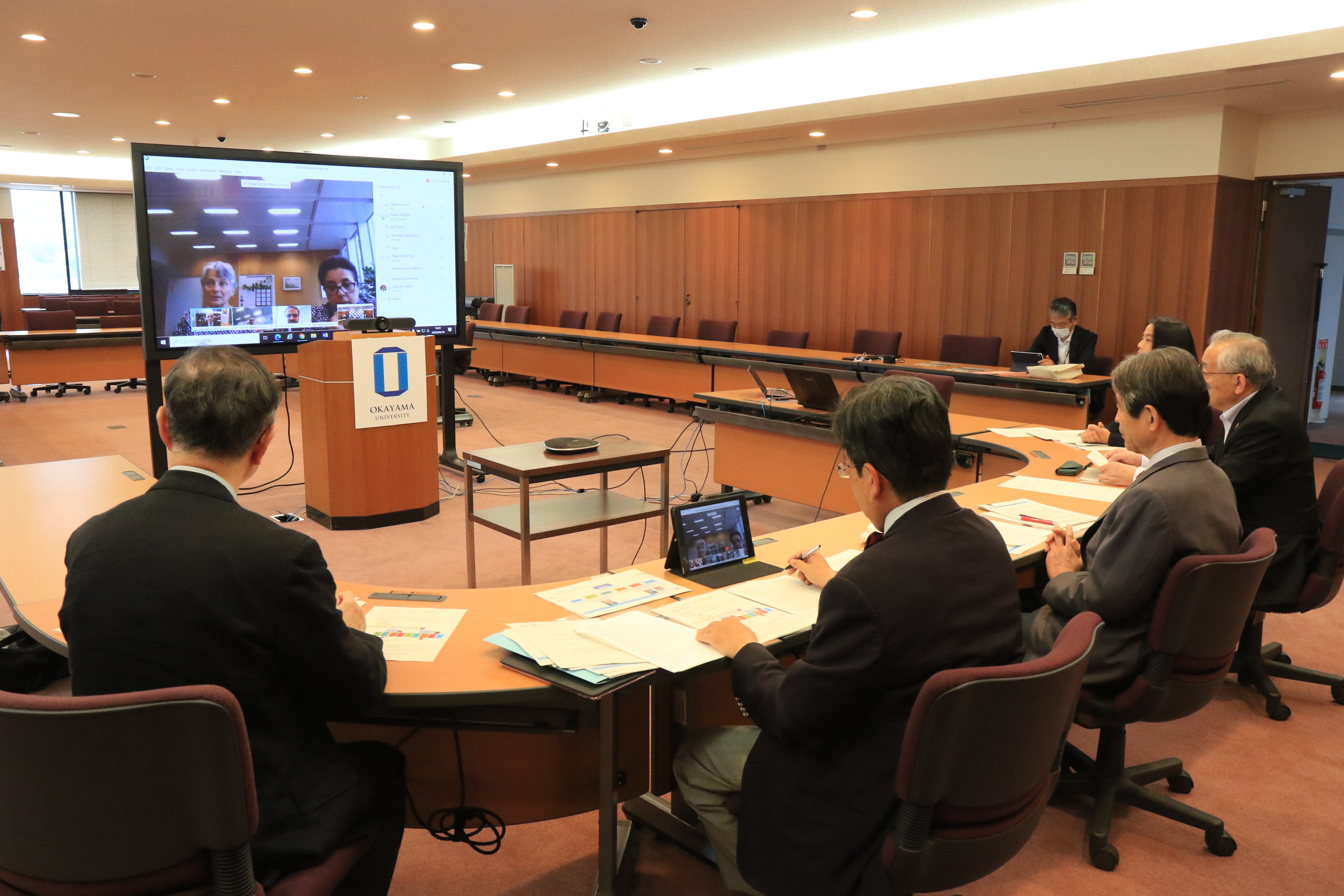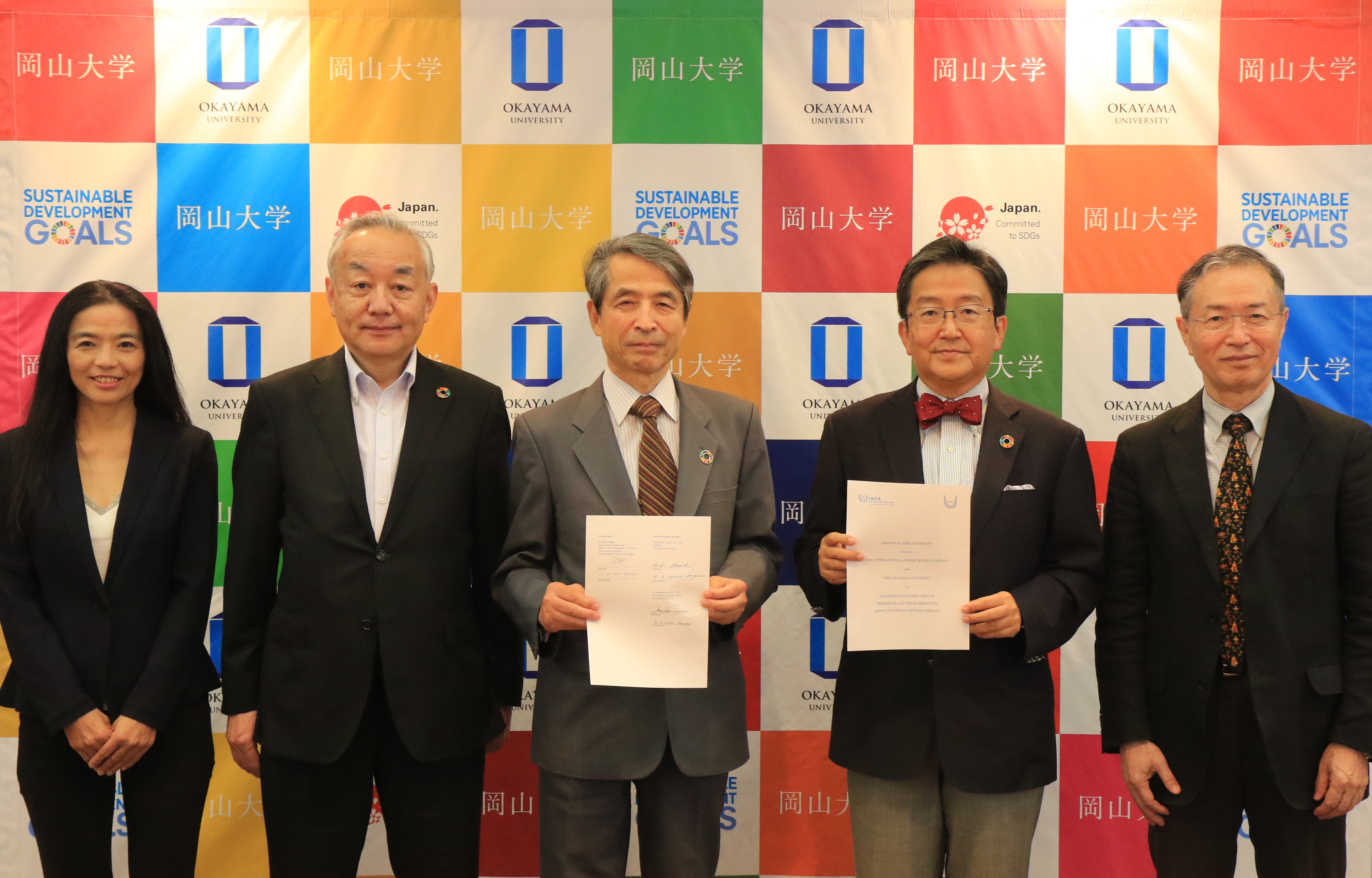 ---