Wastewater to food production~ a new wastewater treatment process
In the future world with more increased population, we will need more food and fertilizer.
But, fertilizer reserve is limited, and the fertilizer production causes environmental pollution.
Wastewater from increased population will be an another environmental issue.
To protect the environment and supply enough food for our children, we have been developing a new wastewater treatment process not only to treat the wastewater but also recover nutrients for fertilizer.
More than that, we have been trying to increase the value of the recovered products using microalgae.

This microalgae produces astaxanthin, a high value antioxidative red pigment.
The pigment can be used as an supplement or an ingredient of fish feed.

Our goal is to establish a society in which wastewater treatment is economically beneficial, and resources in wastewater are recovered and recycled for sustainable food production.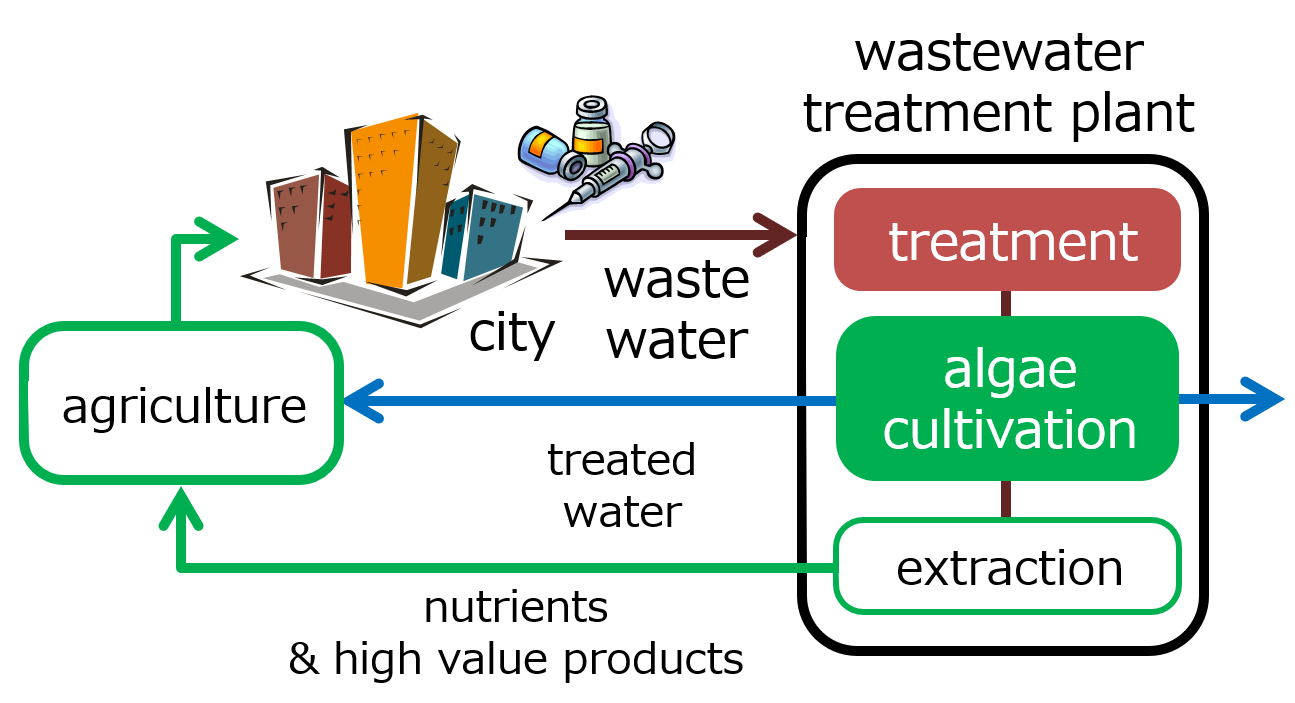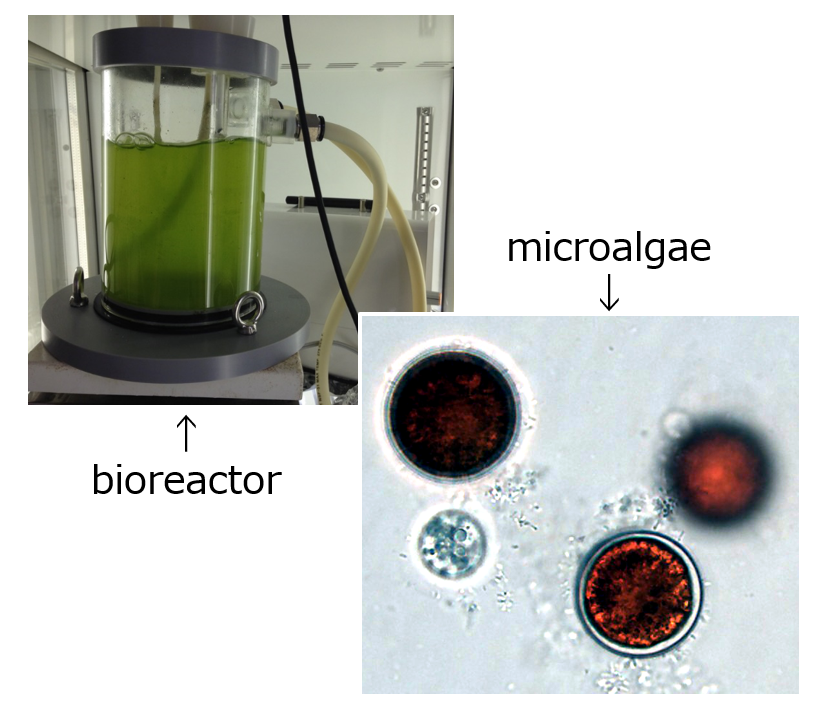 Staffs