Research Hub of Plant Science and Genetic Resources in East Africa for Next-generation Crops
Founded in 1914, Institute of Plant Science and Resources (IPSR) at Okayama University is leading wild-wide researches focusing on Genetic Resources and Plant Stress Science. Along Graduate School of Environmental and Life Science, IPSR aims in developing a Research Hub in East Africa, to promote international collaboration for next-generation crops that overcome climate change and infertile lands.
Research projects for developing high-yield crops that tolerate environmental stresses like drought, salinity, limited soil nutrient, and diseases in Kenya and Uganda.
Workshops, lectures and exchange programs for promoting international scientific collaboration in Plant Stress Science.
Programs for students and young researchers, such as Africa Day and Internship in Kenya, in which graduate students have opportunities to present their works and communicate in English.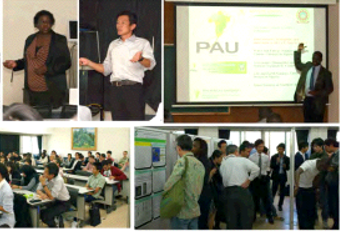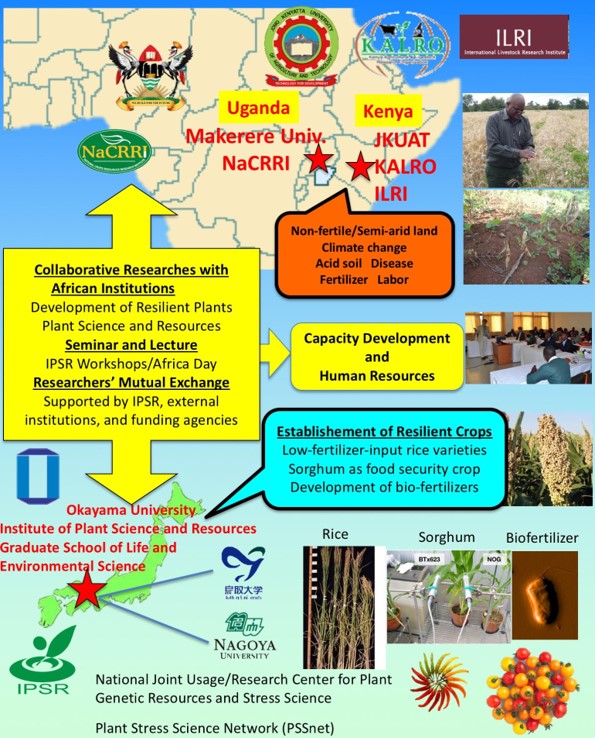 Staffs