Creation of high-performance materials from sustainable substances
Chemistry before the 21st century had been developed based on coal and petroleum research, as a result, it caused environmental destruction. Therefore, many people may have images far from SDGs for chemistry. But, chemistry has the power to create innovative materials that can support the achievement of SDGs. For example, recent chemical researches focus on nanomaterials that can be applied for water purification membranes, lightweight materials for low-energy vehicles, electrodes for energy storage devices, and so on.
We have established a technology to produce nanocarbons from natural graphite or wood (especially, thinning wood), and explored their application. By providing innovative materials to the world, our technology contributes to improve industry, innovation and infrastructure, and also supports the achievement of many goals set out for SDGs.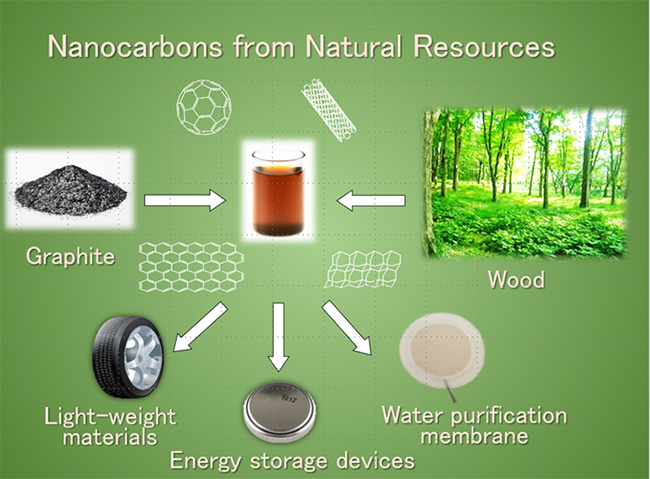 URL
Staffs