Promotion of Industry-Academia collaboration for creating innovation
 Organization for Research Promotion and Collaboration(ORPC) promotes Industry-Academia collaborative research and supports for launching venture companies in order to share the results of research achievements of Okayama University.
Information Disclosure of Technical Seeds to the Industry
 We actively support participation in large-scale industrial exhibitions to promote and spread Okayama University's research achievements and technological transfer.
Promotion of extensive collaborative activities
We are making organizational efforts for promoting interdisciplinary research and large-scale extensive research in cooperation with companies.
Upbringing Support for venture companies
 We provide researchers who are planning to launch venture companies with guidance and advice for early societal implementation of research achievements. 
Through these activities, we widely offer seeds of research for creating innovation and contribute to the solution of social issues, the revitalization of industry, and the development of a sustainable society.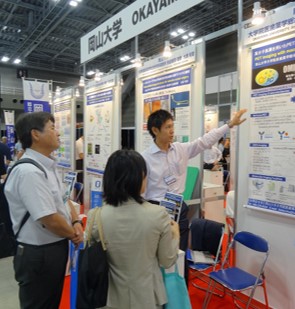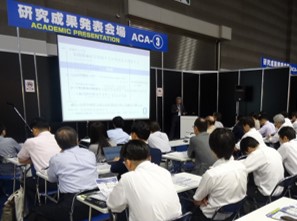 Staffs