Preparation of an initial action manual for disaster prevention and risk control, etc.
Objectives
In the review of the disaster caused by torrential rains in July 2018, several issues became apparent, including the need for preparation/improvement of the initial action manual, the Okayama University Business Continuation Plan (BCP) in anticipation of flooding and sediment disasters, and building a safety confirmation system. We aim to prepare a manual to make sure that we can take appropriate initial action in the event of a disaster and establish an information collection system and a reporting system.
Overview
We prepared an initial action manual, added an action plan for flooding and sediment disasters to the BCP, established a safety confirmation system (for students), considered where the emergency headquarters should be located, developed an office environment, and formulated a standard for establishing department disaster measures headquarters. We also made such information known to the faculty members and posted it on the website (for faculty members). We also updated the disaster prevention booklet for students posted on the website.
Expected effects
By containing a summary of necessary items for initial action in the initial action manual so that everyone can use it in the event of a disaster, it is expected that students and faculty members will appropriately respond and secure their safety. Furthermore, by consulting the documents about disaster prevention that were prepared at the same time, they can increase their knowledge on disaster prevention beforehand, which may mitigate the effects of a disaster when it occurs. Moreover, it is expected that by using the flooding and sediment disaster timeline added to the BCP, disaster mitigation measures can be taken at an early stage.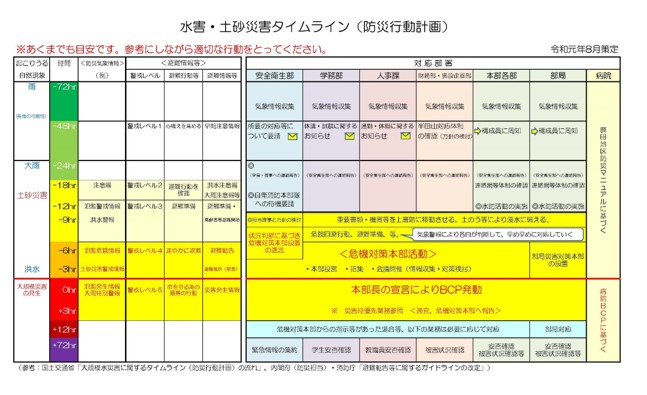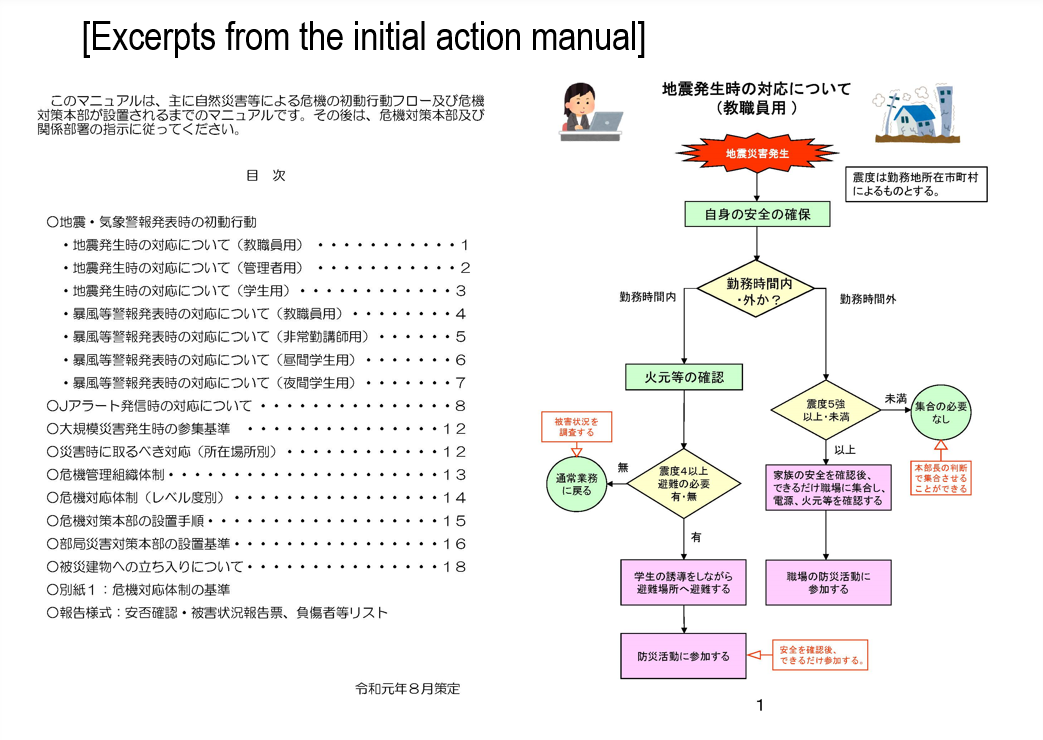 Staffs