Efforts during hours for comprehensive studies in consideration of the SDGs -Improving the programs and themed investigational activities envisaging the entire period of three years-
Objectives and activities
We are engaged in fostering students who can voluntarily take part in activities for creating a sustainable society by proposing and promoting learning programs utilizing our association with the SDGs, which Okayama University is promoting, mainly through classes for comprehensive studies and collaboration and cooperation with multiple stakeholders.
In developing learning programs, we focus on accumulating school-wide common research subjects and curriculum instructions, conformity to "Necessary framework to formulate a plan for ESD educational guidance processes and roll them out" (National Institute for Educational Policy Research, 2012), department-based classes to raise awareness of social issues (peace, welfare, international, environment, etc.), spiral efforts envisaging the entire period of three years: Input (first year) -> Pre-investigational activities (second year) -> Individual investigational activities (third year), collaboration with the government, NPOs and external/expert organizations, etc. We share the results of the activities in each year with all students, teachers, parents, local residents and other people concerned at the learning results presentation at the end of the first semester, thereby managing the curriculum in consideration of the PDCA cycle and the selection and concentration approach.
Expected effects
To cultivate the personal qualities and abilities required to create a sustainable society, including learning while having questions, thinking and taking action on one's own initiative, and valuing relationships with others.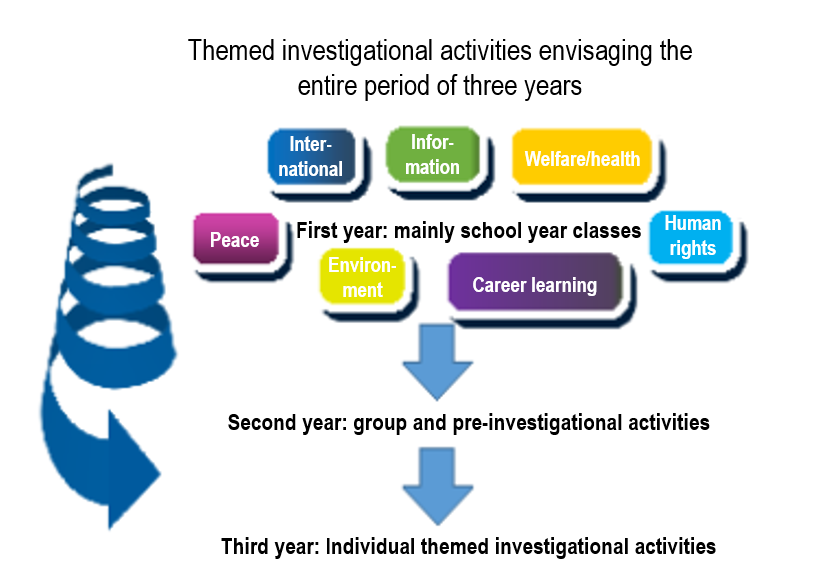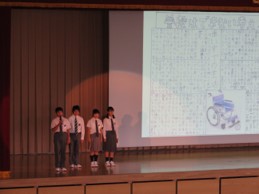 Staffs