Understanding magma degassing for disaster mitigation
Background
Volcanic eruption brings up a large amount of volcanic ash and volcanic gas particles to the upper atmosphere. These particles obscures the Sun and causes a reduction of global temperatures, called "volcanic winter". For example, the 1991 Pinatubo eruption in the Philippines led the northern hemisphere to a cool summer and the rice crop was disastrous in Japan.
Aim
Volcanic eruption is regarded as resulting from degassing of a rising magma body and rapid expansion of the gas separated form but being sustained as bubbles in the magma. Japan has been promoting a volcano monitoring system as a part of the national strategy for disaster resilience and mitigation. Understanding of the process of magma degassing is fundamental to interpret the volcano monitoring data.
To this end...
I am working on experimentally reproducing magma-gas systems at high pressure and high temperature in order to quantitatively model the process of magma degassing. Applying the model to the volcano monitoring data will improve our capability of understanding the state of magma-gas systems in depth, which cannot been seen from the monitoring data alone.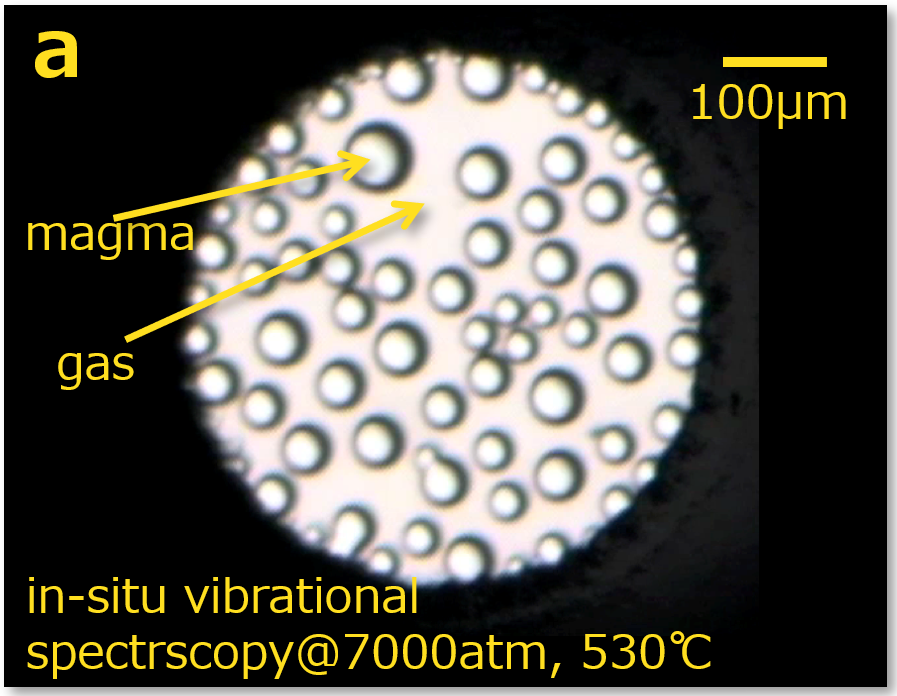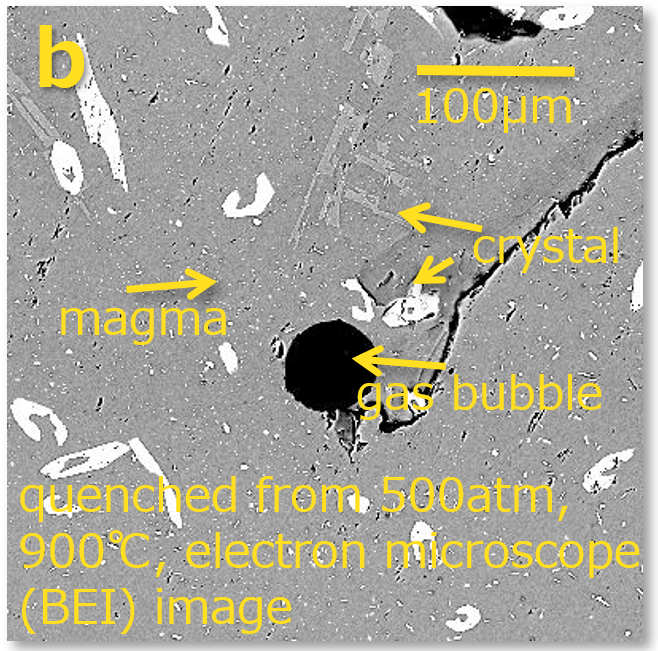 Experimentally reproduced magma-gas systems(a. in-situ vibrational spectroscopy of an analog system, b. quenched from high temperature and high pressure in an apparatus). Integrating these "snapshots" of magma degassing with respect to temperature and pressure provides a rigorous base for understanding of magma-gas system beneath volcano.

Staffs