Reorganization of dental education leading health and longevity society -Construction of medical-dental educational system introducing thanatology and integrated community care model-
In Japan facing a super aged society, it is urgently necessary to train primary dentists with appropriate view of life and death, who can manage the patients, hospitalized, in special care needs, and at terminal stage. Therefore, it is necessary to push forward the dental education and research to train dentists who can manage the patients at all stages (acute, chronic, maintenance phase, and needs special care) through oral to general health. In addition, education and research to promote health enhancement, preventive care, and frailty prevention based on the nutrition of older adults are needed, as well.
In this situation, Okayama University Dental School formed the consortium for the reformation of dental education with other domestic dental and medical schools to proceed novel educational system and homogenize it at all universities. Additionally, we established the educational system on thanatology and integrated community care. Also, systematical education are renovated to provide the newest knowledge on dementia and dental treatments for those patients. These activities are recognized as a major revolution to appropriately place dentistry in medicine and a pioneer of interdisciplinary education in the field of medical education.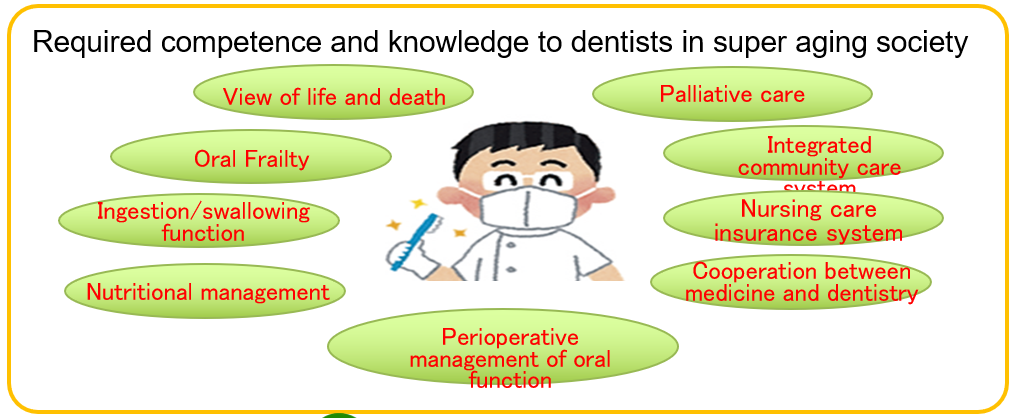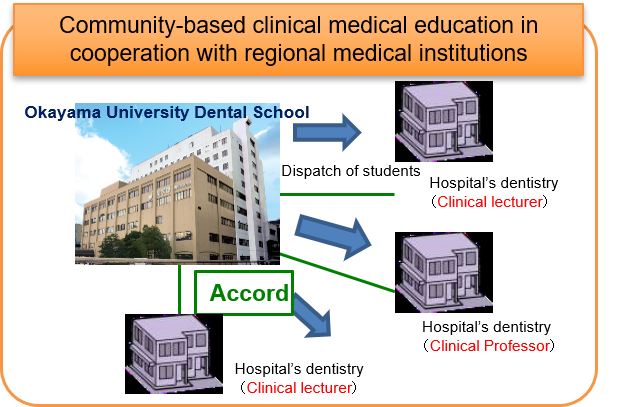 URL
Staffs