Development of Global General Thoracic Surgeons by Broad Network
Background
Lung cancer is the leading cause of cancer death worldwide, and the improvement of clinical outcome of treatment for primary lung cancer is urgent. Treatment of lung cancer has become complicated due to molecular targeted drugs, immune checkpoint blockade and genome medicine. Since the number of general thoracic surgery has increased year by year, latest worldwide knowledge and technique are necessary for general thoracic surgeon.
Objective, Outline and Utilities
The objective of this project is construction of Okayama University Thoracic Surgery Study Group (OUTSSG), network of general thoracic surgeons who belong to Okayama University affiliated hospitals, and improvement of international medical level by training program for thoracic surgeons who contribute worldwide. Specifically, trainees and instructors 1) share latest findings and knowledge by education seminar and joint conference, 2) establish and use multicenter database, 3)design and execute Multicenter study, and then transmit outstanding evidence all over the world. This project will generate thoracic surgeons who are rooted in the region and succeed in the world and improve clinical outcome of general thoracic surgery Broad Network.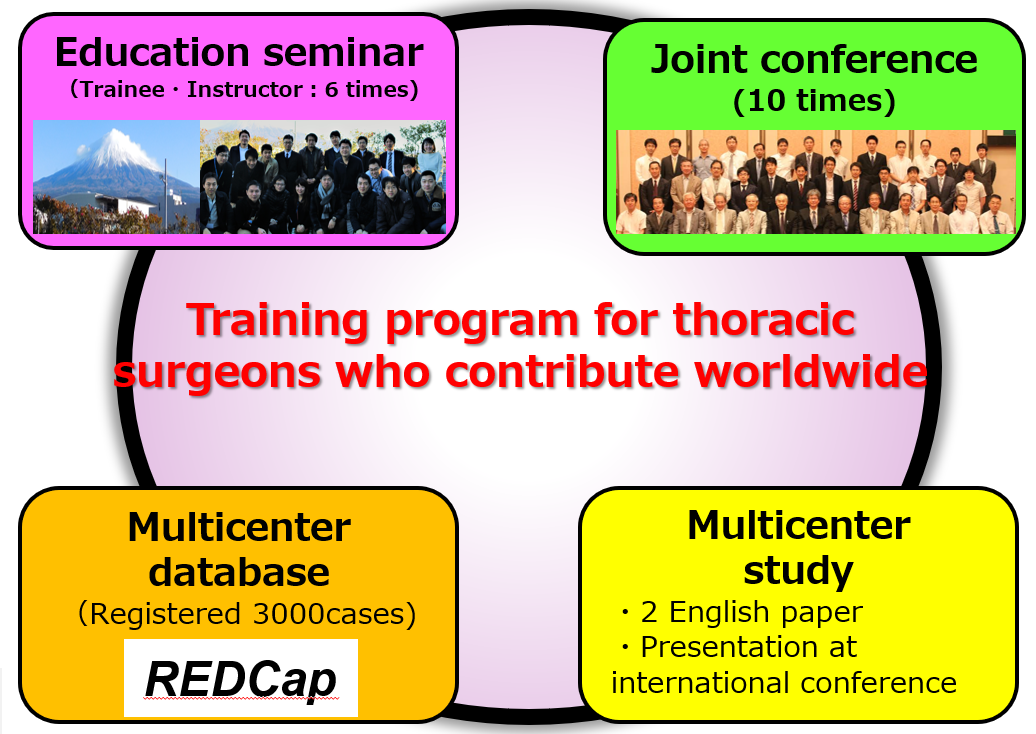 Staffs