Promotion of oral intake nutrition service by physicians, dentists, and nutritionists for prevention of malnutrition in older adults require nursing care
Oral intake is recognized as an important factor for older individuals in need of special care to live out their lives in their own community. Maintaining and improving ingestion/swallowing function is necessary for this purpose. Additionally, providing appropriate food form and adjusting caloric content to each individual are essential approaches for their safety and prevention of malnutrition. Thus, cooperation among physicians, dentists, nutritionists and other related occupations are indispensable to assess their ingestion/swallowing function and dietary counselling.
In this project, we are implementing manpower development seminar to educate knowledge, technique, and attitude for the cooperation among physicians, dentists and other related occupations in nursing care insurance facilities and in-home care in collaboration with Okayama University Hospital, local medical, dental, and dietic associations in Okayama prefecture. These activities, supported by Okayama prefecture were the first trial in the country and the seminars were held in each local community area. These seminars have been opened for local citizens since 2017 and we are trying to widely appeal the importance of this oral intake nutrition service.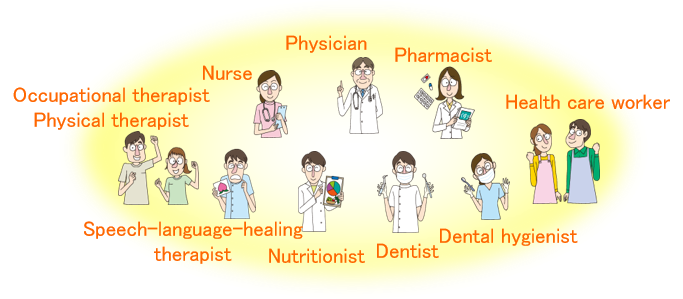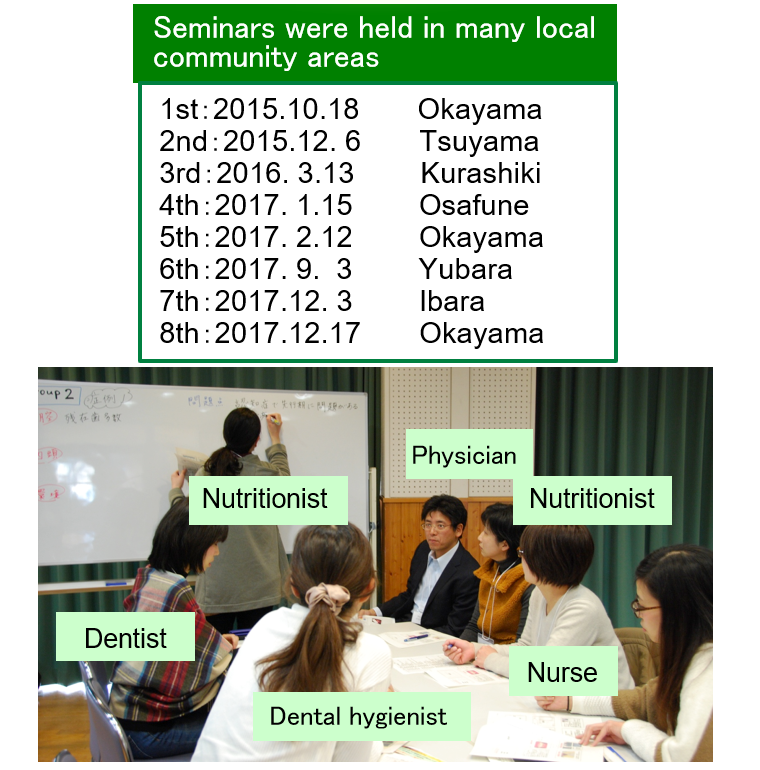 URL
Staffs