Improvement of Visualization Method of Tube Diameter in Medical Images
Background and Objectives
The recent improvements of the radiographic imaging have increased the number of disease that are incidentally detected at health check. However, even now, it is difficult to find the pancreatic cancer in the early stage, and the prognosis of pancreatic cancer is not sufficient.
The most of pancreatic cancer which is found by Abdominal ultrasound (AUS) and/ or Computed tomography (CT) are forming a mass in the pancreatic parenchyma, that means the advanced stages. The early stage of pancreatic cancer shows the changes only in the ductal epithelium. Detecting such a minimum changes is key point for early-stage of cancer. Magnetic resonance cholangiopancreatography (MRCP) is suitable for the detection of the changes of the pancreatic duct, and it is expected for introducing at health check.
Expected effects
Using this technology, we can add the coloring information on the conventional MRCP image. This technology makes it easy to visualize the abnormal sign of pancreatic duct, Now we are developing the system of the method. We expect this newly method is useful for the detection of early stage of disease.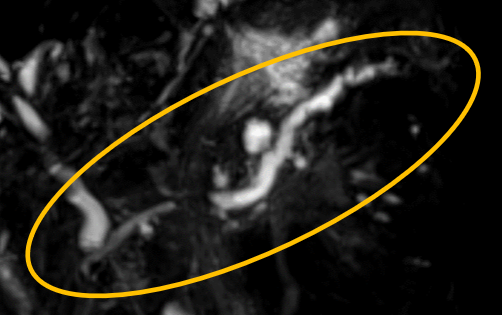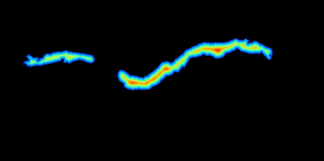 Staffs