Rule of Law in Global Society
Background
 In today's global society, the Rule of Law becomes increasingly important both in international and domestic planes. Here, we especially need to focus on international law-making, international administration and international adjudication.
Objectives
 A purpose of this project will be to study how to establish Rule of Law in today's global society.
Future plan
 We will carry out this project dealing with the relationship between International Law and Constitutional Law, UN law and peaceful settlement of disputes. This study will provide new perspectives to our academic circles.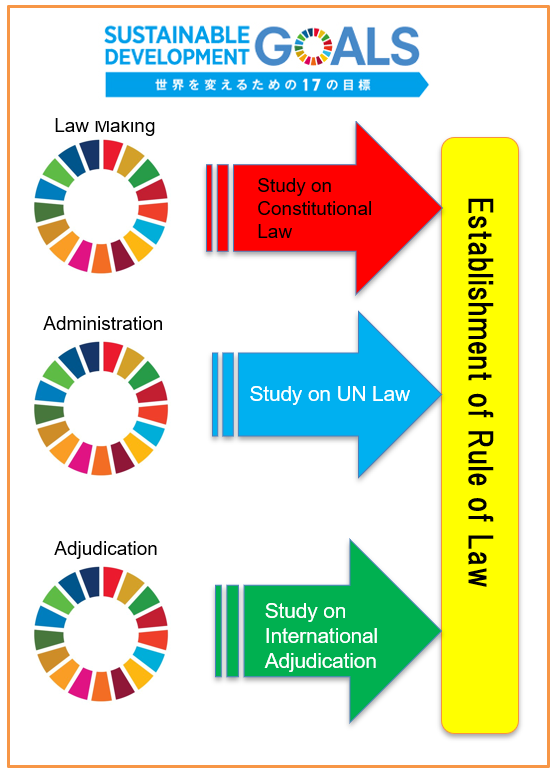 Staffs