Case Studies in Cooperation with Lawyers and Officials
Background
In order to realize the rule of law in a diversifying society, the judicial system was reformed in Japan. This means every single person can fully access to judicial remedies and administrative procedures to secure the transparent execution of laws. This is why scholars, lawyers and public officials must reexamine practices in cooperate.
Objectives
Through case studies by the cooperative societies of jurists in a broad sense, we seek to enhance the quality of law execution in Japan. It also helps the achievement of rule of law all over the world.
Overview
We have three societies for case studies, which are organized with faculties, graduate students of Okayama University, attorneys, judges and officers of local governments in Okayama area. Each society holds 3 or 4 seminars every year and already published comments on the important cases. (ex. Prescriptions of public goods, sentencing of sexual offenses, corporate obligations to legal compliance systems, etc.)
Effects
We can provide the model of the local society with rule of law for not only Japan but also the World.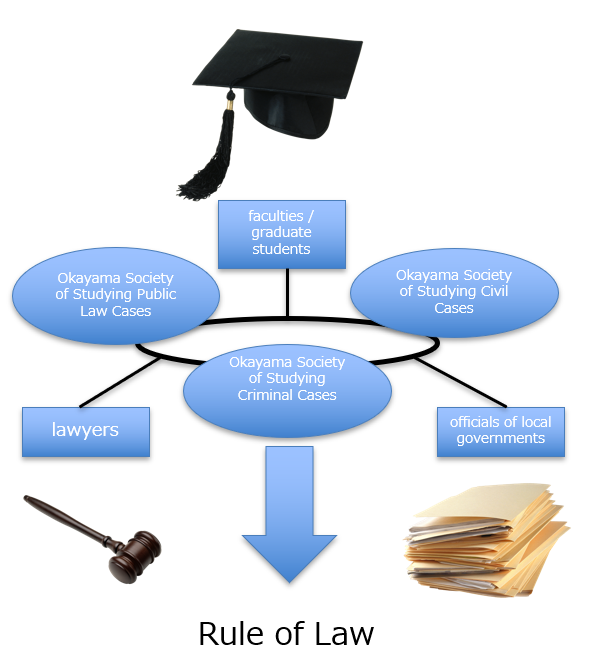 Staffs