The 4th SDGs Café Held – Okayama Takes Initiative in Making Products that Last Many Years
Okayama University has been advancing its efforts in contributing to achieve the United Nations Sustainable Development Goals (UN SDGs). The fourth SDGs Café was held on January 22, 2020, at the Tsushima Campus in the L-café, which is a place for global education and cultural exchange at the university, to focus on SDGs Goal 12: Responsible Consumption & Production. The event was attended by students, including international students and faculty members, who deepened their understanding of sustainable manufacturing.
At SDGs Café, Mr. KAWAI Makoto from nap, Inc. provided a lecture on manufacturing. Mr. Kawai has been using a closed school located in Kibichuo-cho, Kaga-gun, Okayama prefecture, as a studio for making and selling various products, including bags and leather goods. His company's products have attained high reputation from domestic and overseas customers, such as with Ms. HAN Guo, a store clerk who sells nap's, Inc. products in Los Angeles, California. After Mr. KAWAI's lecture, Ms. HAN expanded on the quality of products produced by nap, Inc and how her Californian customers appreciated the craftsmanship compared to other similar products.
After the presentation, participants' were given the opportunity to ask questions or comment on nap's, Inc support for SDGs Goal #12. One participant was grateful to learn about a company in Okayama that is providing products for customers' worldwide, saying "I was able to see actual examples of 'From Local to Global'." Another participant was enlightened on ways sustainability could be utilized in diverse business practices, mentioning "I've learned that manufacturing should also be 'sustainable' in many aspects, though we tend to use the word 'sustainable' rather loosely. This event made me think of the significance of manufacturing."
The purpose of Mr. KAWAI Makoto's company called nap, Inc. is 'to make products that can be used for as long as possible and enable users to find joy and pleasure in owning and using them'. Over the years, nap, Inc. has broadened its scope in business activities such as holding manufacturing workshops for children at nearby elementary schools. Mr. Kawai said, "We've been doing what we can at the time, keeping an eye on the future, when today's children will be grown up."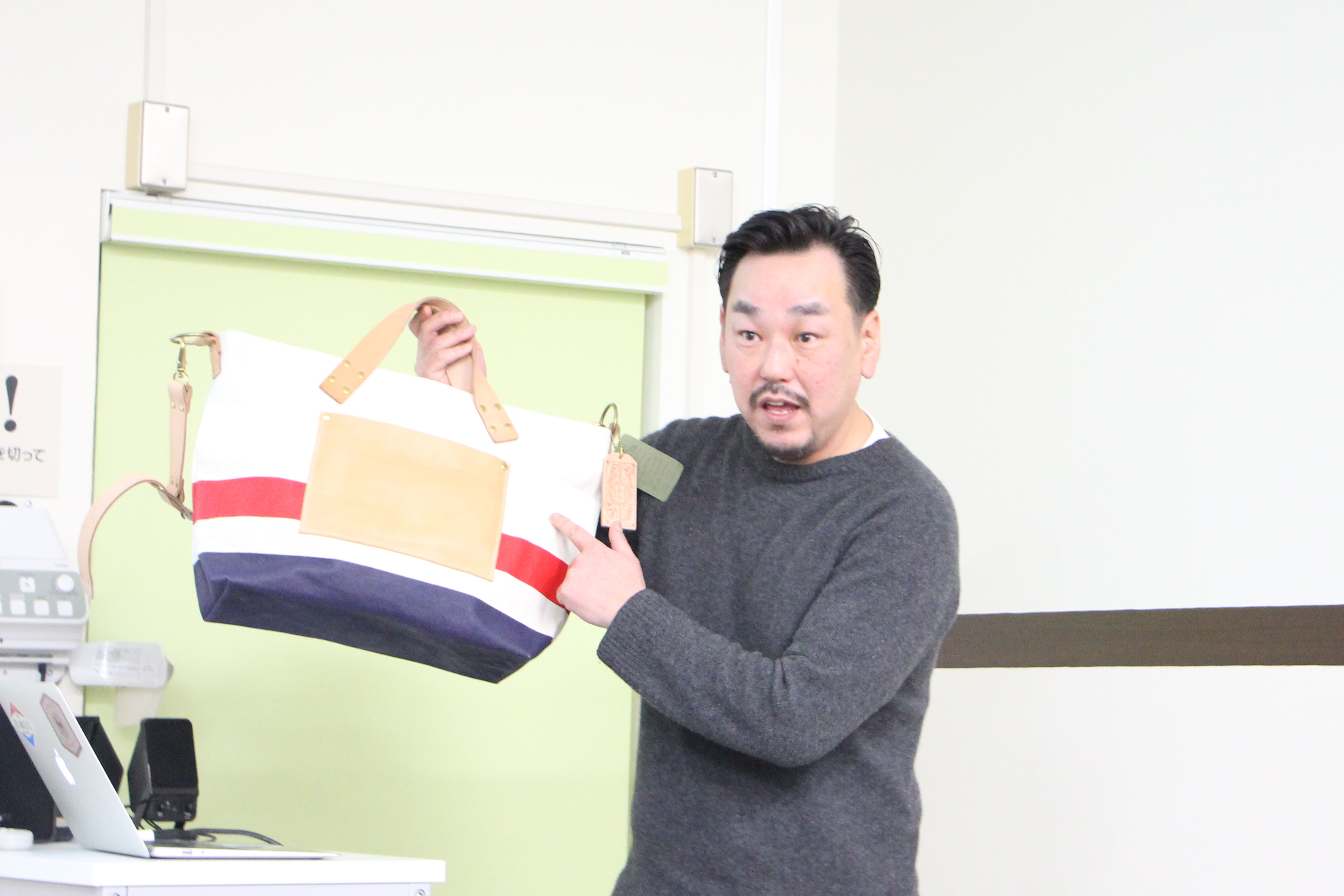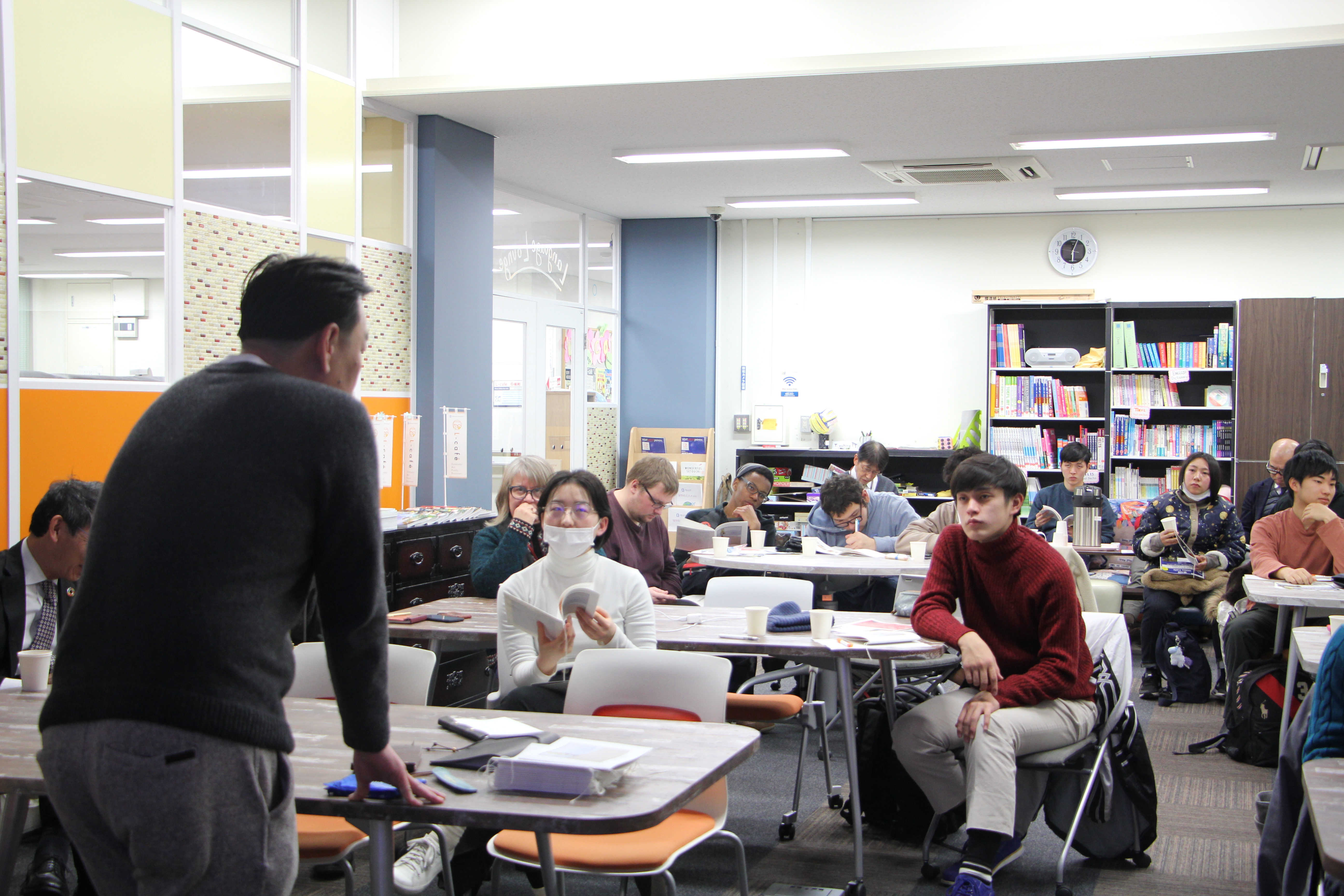 ---