Vice President Yokoi speaks about Okayama University's initiatives for SDGs at the SDGs MIRAI KAIGI ―a Social Summit Meeting for Building the Sustainable Future
YOKOI Atsufumi, Vice President for Global Engagement Strategy, spoke on Okayama University's initiatives for the UN Sustainable Development Goals (SDGs) at the SDGs MIRAI KAIGI, or the SDGs Future Meeting—Social Summit for the Future, (organized by Sendenkaigi, Junior Chamber International Osaka limited company) held on June 13 to 15 at the Grand Front Osaka in Osaka.
At the SDG Future Meeting—Social Summit for the Future (for Business), a program held on the first day of the event, Vice President Yokoi delivered a speech entitled "Global Trend Toward SDGs and Japanese and Global Efforts: Case Studies in Okayama." He discussed regional cooperation unique to Okayama Prefecture; Okayama University's educational activities to enhance its members' knowledge about SDGs and the results of the activities; the University-wide efforts to promote activities toward SDGs, with 2019 as the first year for management with emphasis on SDGs; and other strategic and specific efforts with an eye on the SDGs and their targets.
About 200 people mainly from private companies in Osaka Prefecture participated in this seminar, designed to foster better understanding of the significance and purposes of the SDGs and encourage each individual to take action toward the ultimate goal of achieving the SDGs.
Okayama University's SDGs Promotion Headquarters will continue to make efforts to contribute to the attainment of the SDGs by promoting our partnership with regional and international communities through various cooperative projects.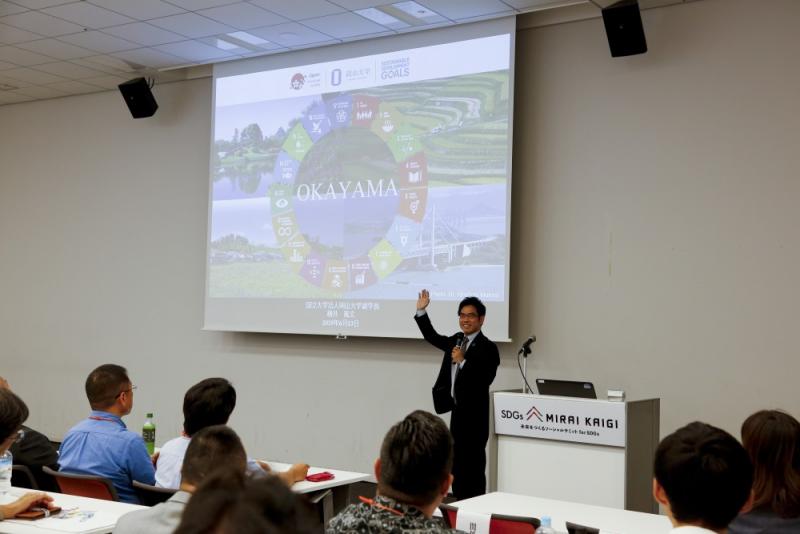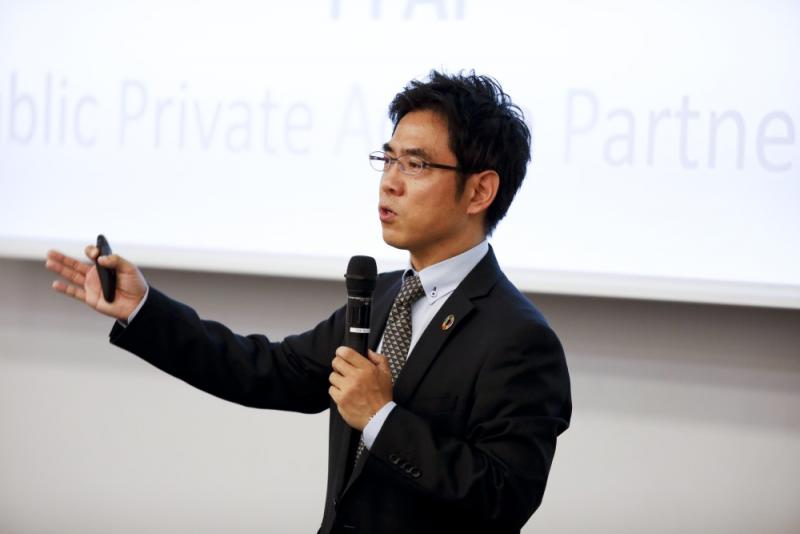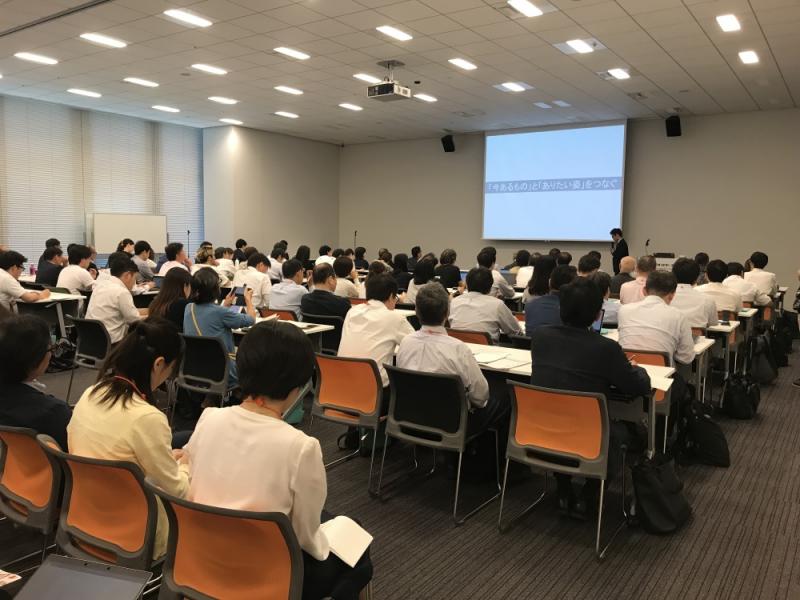 ---