Symposium to consider "Water and Life in Okayama" in commemoration of the 70th Anniversary of Okayama University
Marking the 70th anniversary of its founding, Okayama University held a symposium entitled "Water and Life in Okayama" at the University's 50th Anniversary Hall on July 6. Approx. 70 participants, including high school students living in the northern part of Okayama Prefecture, deepened their consideration of water from various perspectives and recognized the importance of cooperation among communities and people in watershed areas.
At the Symposium presided by Vice Executive Director AOO Ken, President MAKINO Hirofumi delivered the opening address after a moment of silence for the victims of heavy rains that hit Western Japan in 2018. After that, OKUBO Kensaku, Representative of Takahashi River School, deliver a keynote lecture entitled "Takahashi River School—Its Establishment and Activities," which was followed by presentations conducted on the theme of "water" by young researchers of Okayama University: IWABUCHI Yasushi, Assistant Professor of the Academic and General Okayama University Regional Research Association (AGORA); Samya Kini, visiting researcher; YOSHIDA Keisuke and SOMURA Hiroaki, Associate Professors of the Graduate School of Environmental and Life Science; and HAMADA Mayuko, Assistant Professor of Ushimado Marine Institute, Faculty of Science.
A trilateral dialogue was also held between Takahashi River School Representative OKUBO, University President MAKINO, and Ushimado Marine InstituteDirector SAKAOTO Tatsuya. With Assistant Professor IWABUCHI as the facilitator, the three exchanged views and opinions on the significance of this Symposium and exchange activities in the future. The Symposium was wrapped up with a summary and a closing address by TAKAHASHI Kayo, Executive Director for Planning and General Affairs.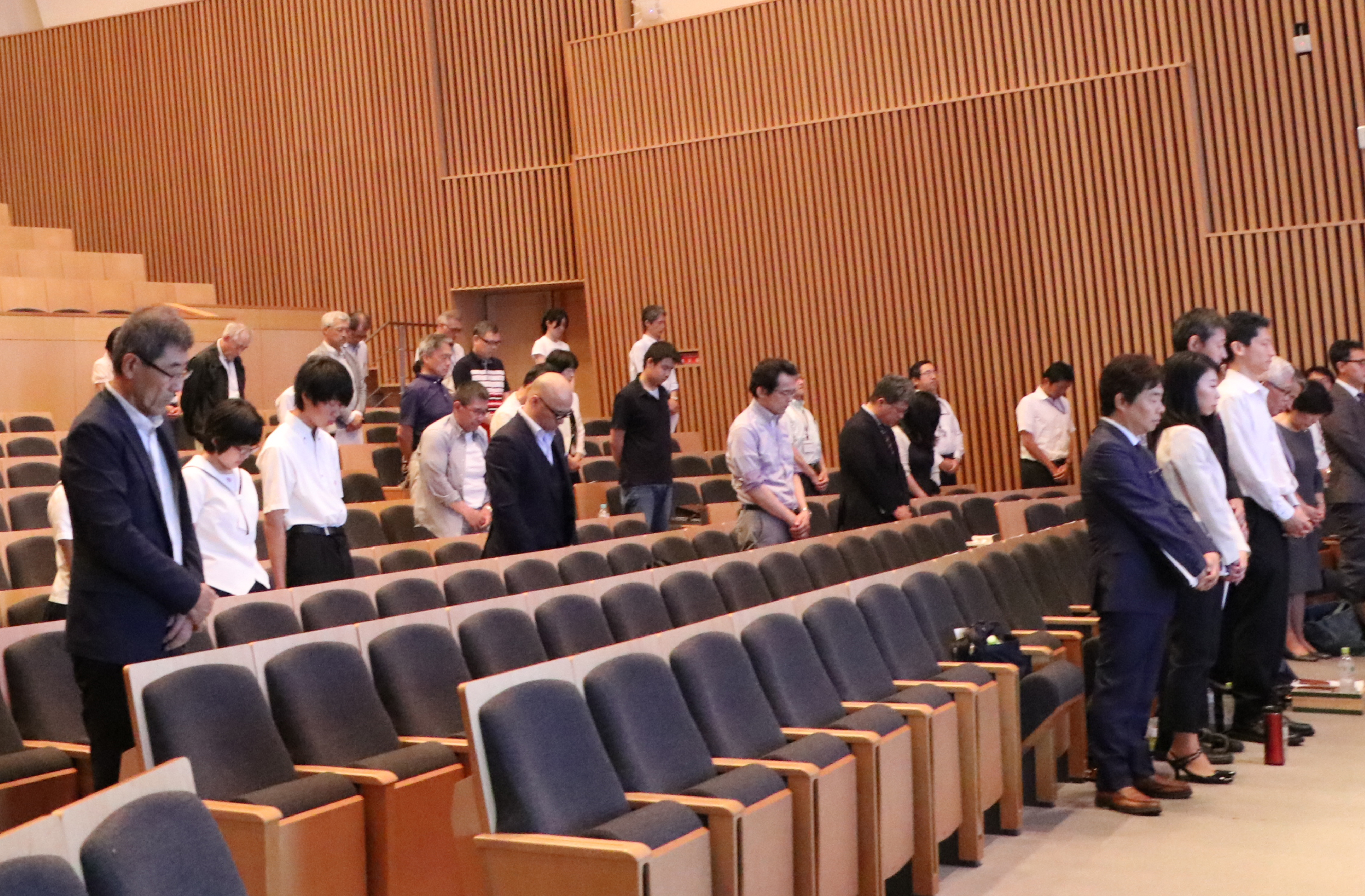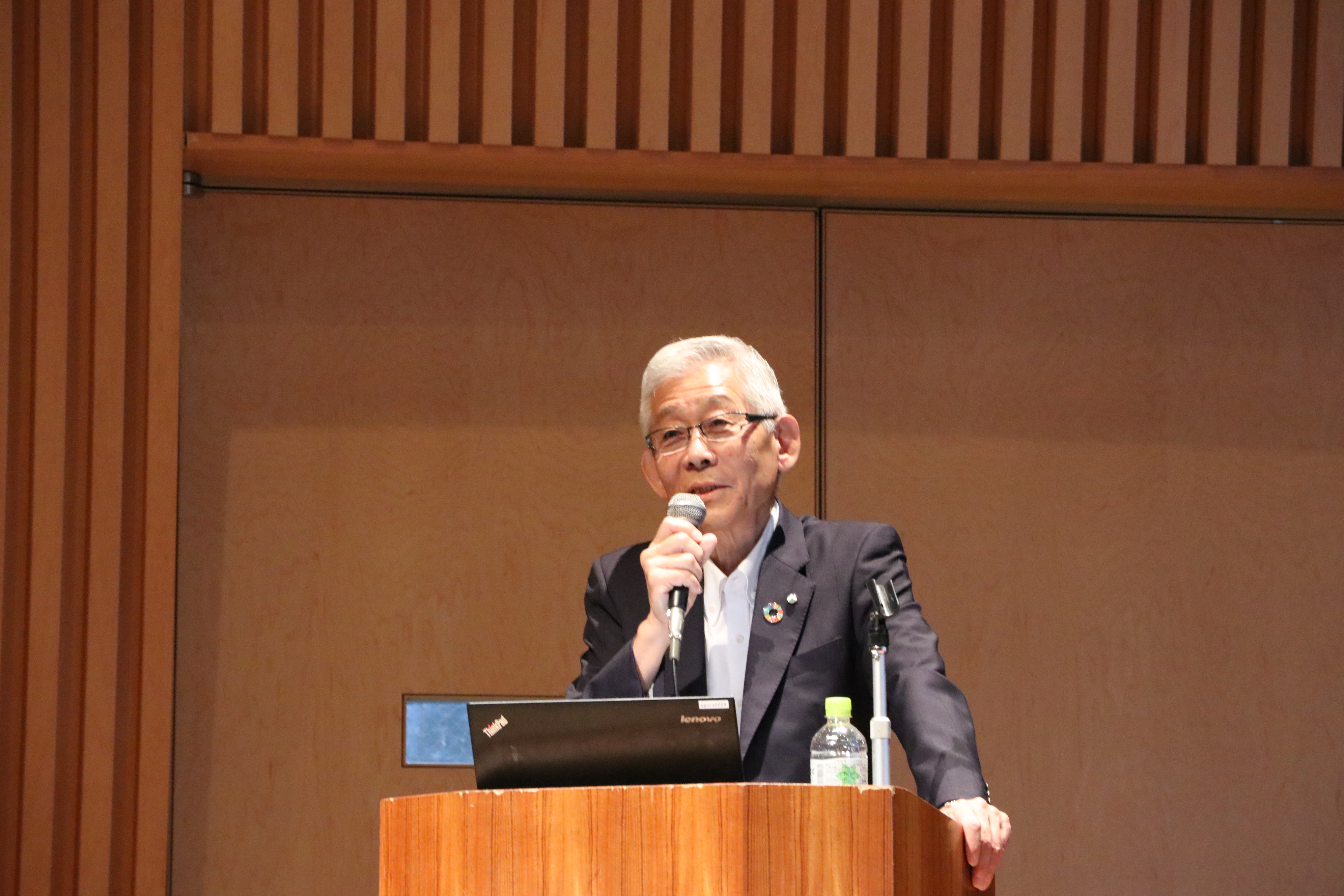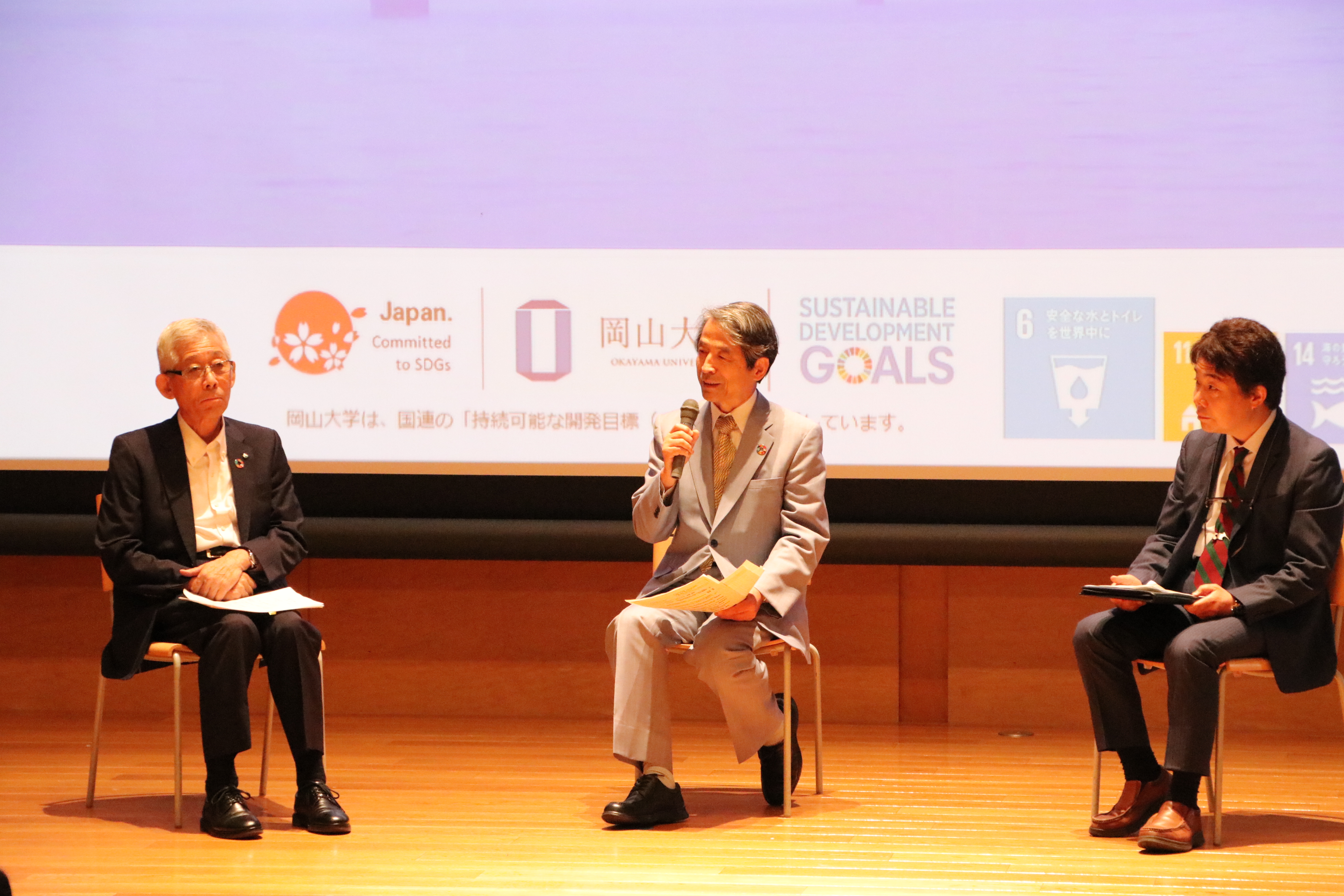 ---