Debrief meeting held in Tsuyama City to report the results of Okayama University "Tsuyama Ideathon"
On April 21, 2019, Okayama University held, in Tsuyama City, a debrief meeting to report the results of the Okayama University "Tsuyama Ideathon," an event where students and people in the local community came up with new ideas. The event was attended by six Okayama University students, including an overseas student enrolled in the Global Discovery Program. In addition, the event attracted about 40 participants, such as Tsuyama City government officials, members of the Tsuyama Tourism Association and Tsuyama Chamber of Commerce and Industry, NPO representatives, local citizens, and high school students and teachers in the area.

At the beginning of the meeting, Senior Assistant Professor AOO Ken, Vice Executive Director who is in charge of this event, explained the university's initiatives to help achieve SDGs. Moreover, he gave an outline of the "Okayama University and the Former Mimasaka Province Collaboration Project," based on a comprehensive cooperation agreement signed among three cities, five towns, and two villages that constituted the former Mimasaka Province, the Tsuyama Chamber of Commerce and Industry, and Okayama University, and of the "Tsuyama Ideathon." Every one of the six Japanese and overseas students who participated in the meeting enthusiastically reported in Japanese on various subjects, including a hands-on museum and café operated by making use of the unique history and culture of Tsuyama, environmental conservation activities, a festival run by a local community, and local support for entrepreneurs.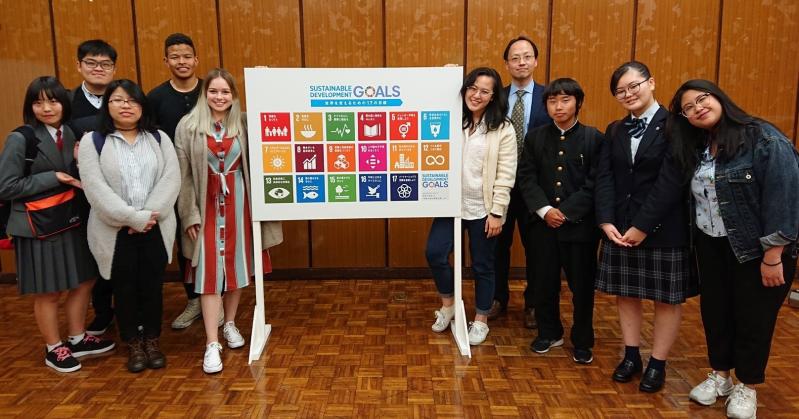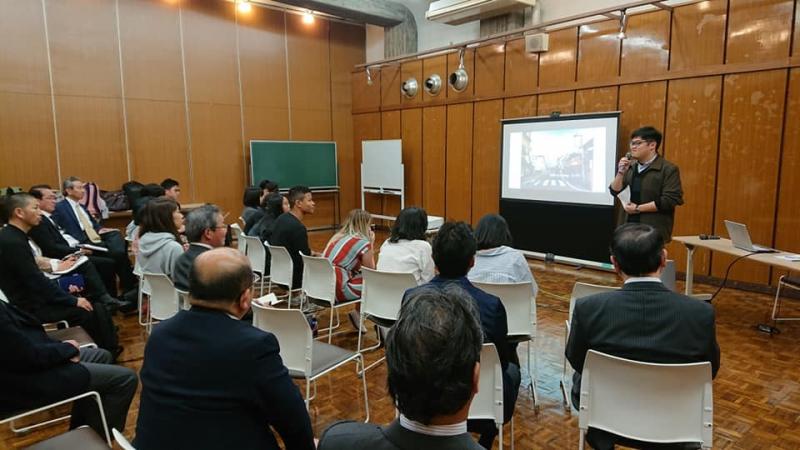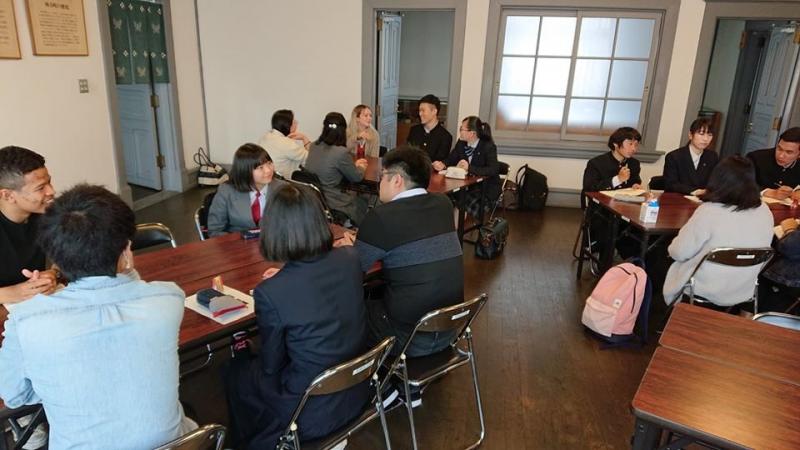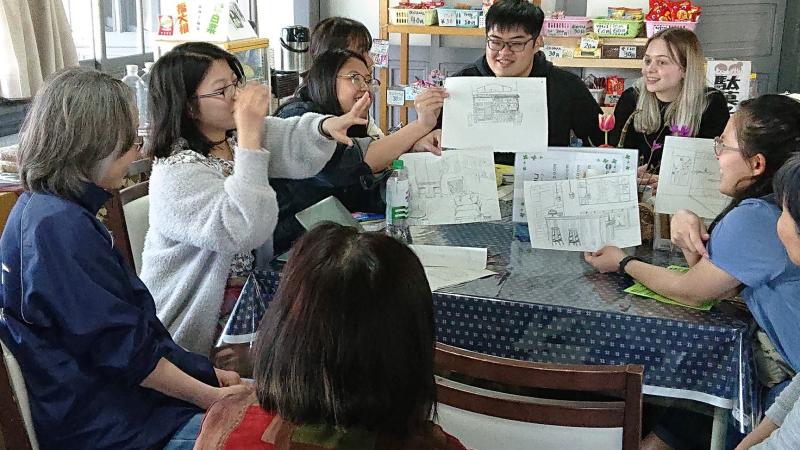 ---